Dear guests,
In collaboration with our partner restaurants, we ensure your table reservations in places located just a few steps from our hotel. During the imposed closure of restaurants, we provide room service for breakfast, lunch and dinner. Due to the restaurant's weekly closure on Tuesdays, we cannot offer you the menu on that day. We will prepare a buffet with cold dishes including: smoked salmon, roastbeef, mixed salads, charcuterie, French and Italian cheeses at the price of 25€ per person. To place your orders, please contact the reception.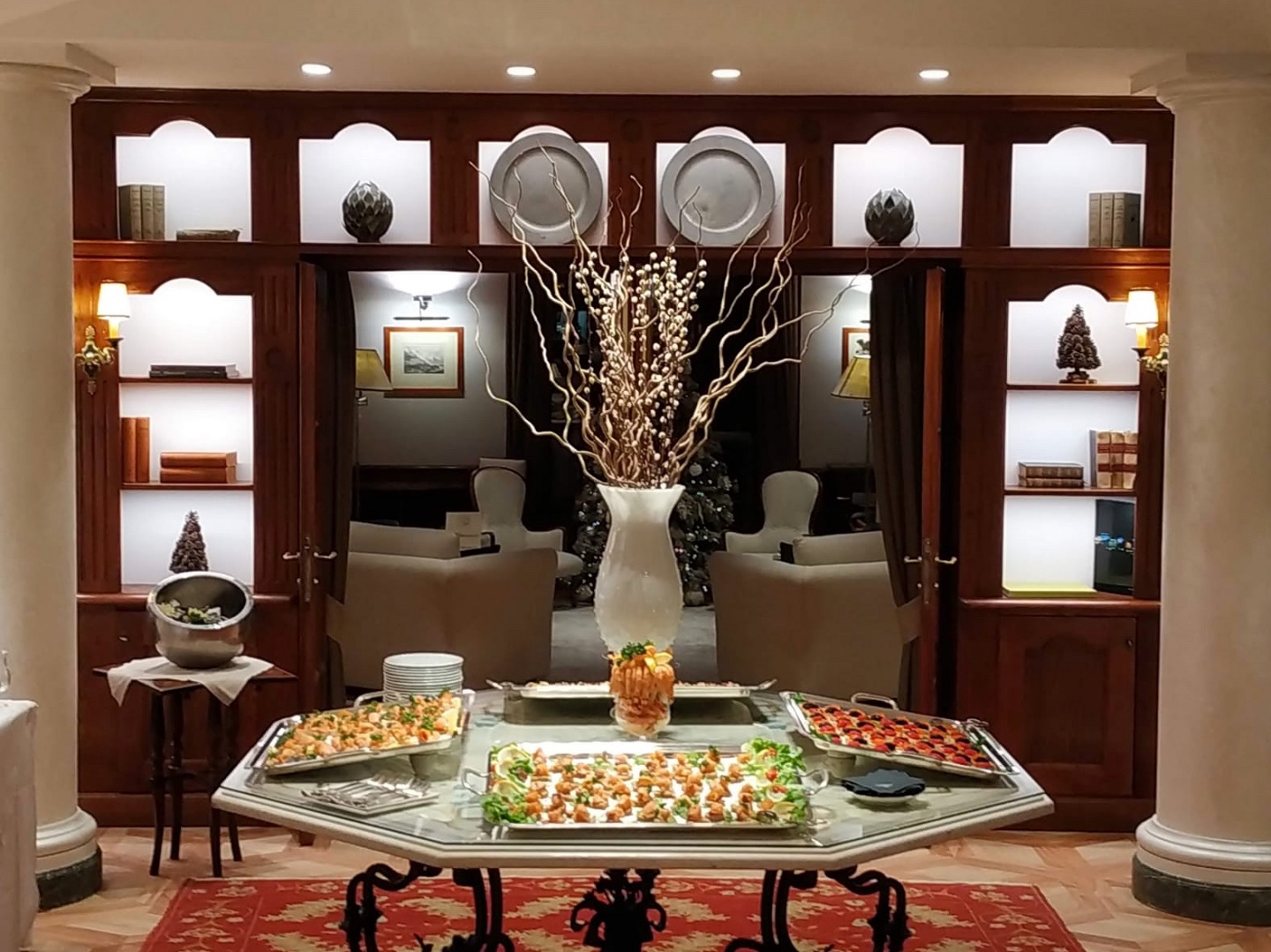 Every day , 2 buffets free of charge:
During the winter season, the Grand Hôtel des Alpes takes care of you as usual by offering you two buffets a day: a sweet buffet from 4:00 p.m. for afternoon tea and an aperitif buffet (appetizers) from 6.30 p.m. to 8:30 p.m.
Due to the sanitary standards imposed on us, each buffet will be attended by our staff who will provide the service in your room.