To start your day in the best way possible, our chef recommends a delicious buffet that you can have either inside or sitting outside on the terrace in our garden, which is by the river with a wonderful view on the Mont-Blanc range.
The extra charge for breakfast is 20,00 Euros per person per day (10,00 Euros for children between 6 and 17 years old).
Breakfast in the room is also available on request.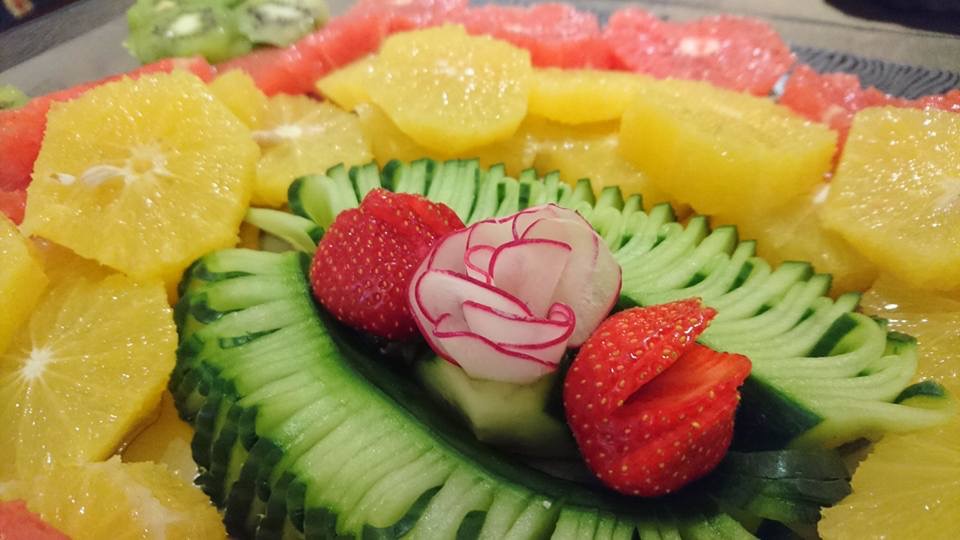 Every morning you can choose among
Espresso, american coffee, cappuccino, decaffeinated coffee, tea or herbal tea, hot chocolate, milk or yoghurt, fresh orange juice, fresh grapefruit juice or fruit juices, still water or sparkling water
Jam, honey, butter or local cheeses, charcuterie (assorted cold cuts), vegetables or cold fish
Cereals, fresh and dry fruits
Croissants, tarts, fresh bread or toasted bread
Sweet or savory crepes, scrambled eggs, omelette, fried eggs, soft boiled eggs, bacon and sausages